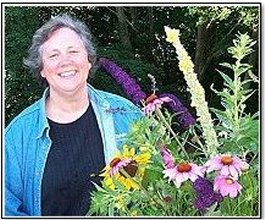 Realtor | Senior Partner Cape House Real Estate
About Marietta
Marietta was born at Cape Cod Hospital and grew up in Harwich. Her parents started the Country Inn in 1948. Her father, Bill Derwin, was a designer and builder of Cape homes noted for their colonial-style detailing and craftsmanship. Her mother, Rose Glynn Derwin, was a teacher in what at the time was a new subject: home economics. She says dad was like Norm Abrams and mom, Martha Stewart - but each ahead of their times.
She attended the Harwich public schools and graduated from Kingswood School Cranbrook, Bloomfield Hills, MI and Manhattanville College, Purchase, NY.
Shortly after obtaining her real estate license, she successfully completed the National Association of REALTORS' classes for the Graduate Realtor Institute (GRI) permanent designation. She qualified for the Certified Residential Specialist (CRS) designation in 1984, based on a dollar volume of transactions and continuing education classes. She has also completed the At Home with Diversity program. During her career she has been affiliated with local agencies in South Harwich, Orleans, Chatham and Brewster, giving her valuable real estate experience with areas outside Harwich. Her Certified Buyers Representative credential was obtained in 1998 to be able to accommodate buyers under the new MA agency disclosure laws. She studied under Diane Brothers, the national buyer agency trainer. She is also now one of only 500 Cape REALTORS (out of 2000 eligible) approved to use the SUPRA electronic lock boxes. Because lock boxes simplify getting buyers into listings, she strongly supports broader use of this timesaving device on the Cape.