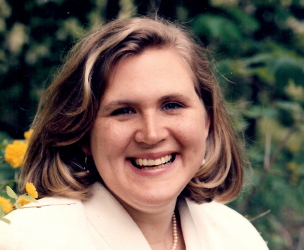 About Margaret
Margaret is the newest member of her family's real estate business, joining forces with her parents, Marietta and Jeff Nilson in 2005. In January 2011, Margaret became licensed as a Real Estate Broker. She lives in an antique house on Parallel Street in Harwich Center, next door to the antique house where she grew up.
Previously, Margaret was a senior manager at the U.S. Treasury's Community Development Financial Institutions (CDFI) Fund, a federal agency whose mission is to expand the capacity of CDFIs to provide credit, capital, and financial services to underserved populations and communities. She was responsible for the Fund's flagship CDFI Program as well as the Bank Enterprise Award Program (which provides incentives to banks to increase their community development activities). While at the Fund, she developed and implemented the Fund's Native Initiatives Strategic Plan, including a multi-million financial education and technical assistance contract.
Prior to joining the Fund, Margaret was a Financial Economist for the U.S. Treasury's Office of Financial Institutions Policy where she focused on banking-related regulations and legislation affecting consumers (including the Community Reinvestment Act and the legislation creating the CDFI Fund).
Margaret holds a Master of Science degree in Public Management and Policy from the Heinz School of Public Policy at Carnegie Mellon University as well as a Bachelor of Arts in Economics from Simmons College in Boston, Massachusetts. She was raised on Cape Cod and graduated from Cape Cod Academy.
Margaret's Listings
Yarmouth MA

List Price $600,000
MLS Number 22103264
View Details